PCA Consult & Marketing
Projects – Operations – Education
PCA Consult & Marketing is a swedish consultancy company with several international experiences in many areas;
PCA Consult & Marketing gives management- and operational support and assistance to companies, Non- Governmental Organizations, (NGO´s), and to governmental agencies within the following areas;
- Development Projects
- Relief- and Rescue Operations
- Education and Training
- Logistics
Projects
Management support and assistance in the areas of development projects, humanitarian aid and similar projects with technical content.
Project planning, calculations and project applications, ex. Sida, EU or similar agencies.
Technical projects, in the areas of machinery, building, water supply, environment,
vehicles and ambulances.
Monitoring, project reports and follow-ups.
Evaluations.
Documentation in text, photo and video.
Operations
Operational support and assistance in connection with humanitarian projects, relief- and rescue operations or crises, in development countries or disaster areas.
Arrangements for excursions and delegations in development countries, or relief- and disaster areas.
Practical driving-experience from heavy trucks, trailers, terrain vehicles and tracked vehicles, included drivers licence for all categories.
Education
Project related training and education.
Education for preparing, driving and maitenance of vehicles, used in development countries or relief- and disaster areas.
Logistics
Arrangements for shipping and delivery of products and material for development projects, relief aid and other purposes, to most of the countries in the world, in cooperation with suppliers and local partners at the destinations.
Distribution of products and material in development countries and disaster areas
Shipment documentation, certificates, permissions and customs declarations, etc.
Coordination of shipments and deliveries.
Plannig and arrangements for road- and terrain tranports, vehicle-convoys, boarder-crossings, etc.
Monitoring, reports and documentation of shipments and deliveries.
Experience
Since 1990, from work with international development projects, relief aid and other humanitarian projects.
in more than 20 countries, in Eastern Europe, Africa, Asia, South America and the Caribbean islands
Cooperators and business partners:
Member of Swedish Consultants, www.swedishconsultants.se
Safety and Rescue Region – Mid Sweden, www.safety-rescue-region.se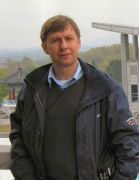 Christer Andersson
Consultant
PCA Consult & Marketing
Genesåsvägen 80
S-892 43 Domsjö
SWEDEN
Phone:+46-660-53821
Mobile:+46-70-5590226
E-mail: pcaconsult@telia.com Note ! New web-page during development.